Tamim Miami will be opening for Kindergarten for the year 2022-23 and slowly increase grades with each following year.
The starting point of all growth in life is connection. From the moment a child is born, the connection to family and community is key to their development. These relationships form a base for the child to build upon as they grow.
Our classroom community, known here as our School Family, creates a sense of warmth and family. Because every parent who chooses Tamim is family, we aim to be there for all of our family's needs inside and outside of school.
We believe that every single child is born to make a unique contribution to the world. As educators, we owe it to the world to ensure our students realize their great potential.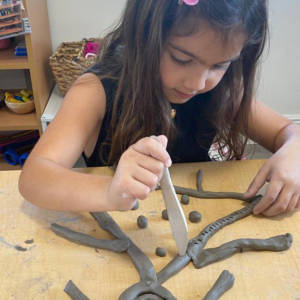 Our classroom are equipped with extensive block areas that are filled with endless natural and loose parts to provide an enriching experience of engineering, math, science and collaboration. Tamim Miami has an Art Atelier where the students enjoy a variety of open ended materials and clay workshops to feed their creativity and imagination.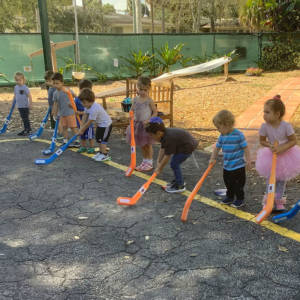 Our professional team of coaches, provide the children with gross motor opportunities through sports and various gymnastics activities.
Our hands on gardening program provides the children with the ultimate Yard to Table experience. They tend to the garden, planting and nurturing their seeds until they reap its fruits, fostering a love for nature and land.
Fostering the connection in our partnership with the Tamim parents is a vital part of our program. We frequently invite the families to join in holiday celebrations, personal milestones and to partake in large project experiences. Together, we can build our School Family. A place where every person is a valued member of our unit.
Tamim's self-pay Kosher catering program offers healthy and nutritious hot lunches ensuring that our students are well fed in the best manner. You can choose to pay by the month, or Friday option only.